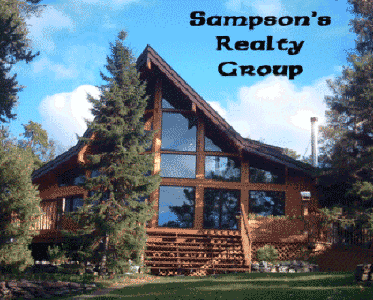 Click on the logo to enter!
Original Design by AJiLe Support Services, April 2006 / Re-design, March 2009
---
All information provided herein has been supplied by the owners of the properties listed herein, and permission has been granted to share it in this manner. Sampson's Realty Group has relied on the owners' representations of their properties for the purposes of promoting these listings for sale or rent. Please note, this information is deemed reliable but is not guaranteed as to its accuracy. The buyer is advised to obtain independent verification of any information which is of material interest to them.
---
Copyright © Sampson's Realty Group
This site was last updated 04/21/17